FAQs
What is 90°/47° Horizontal/Vertical Viewing Angle?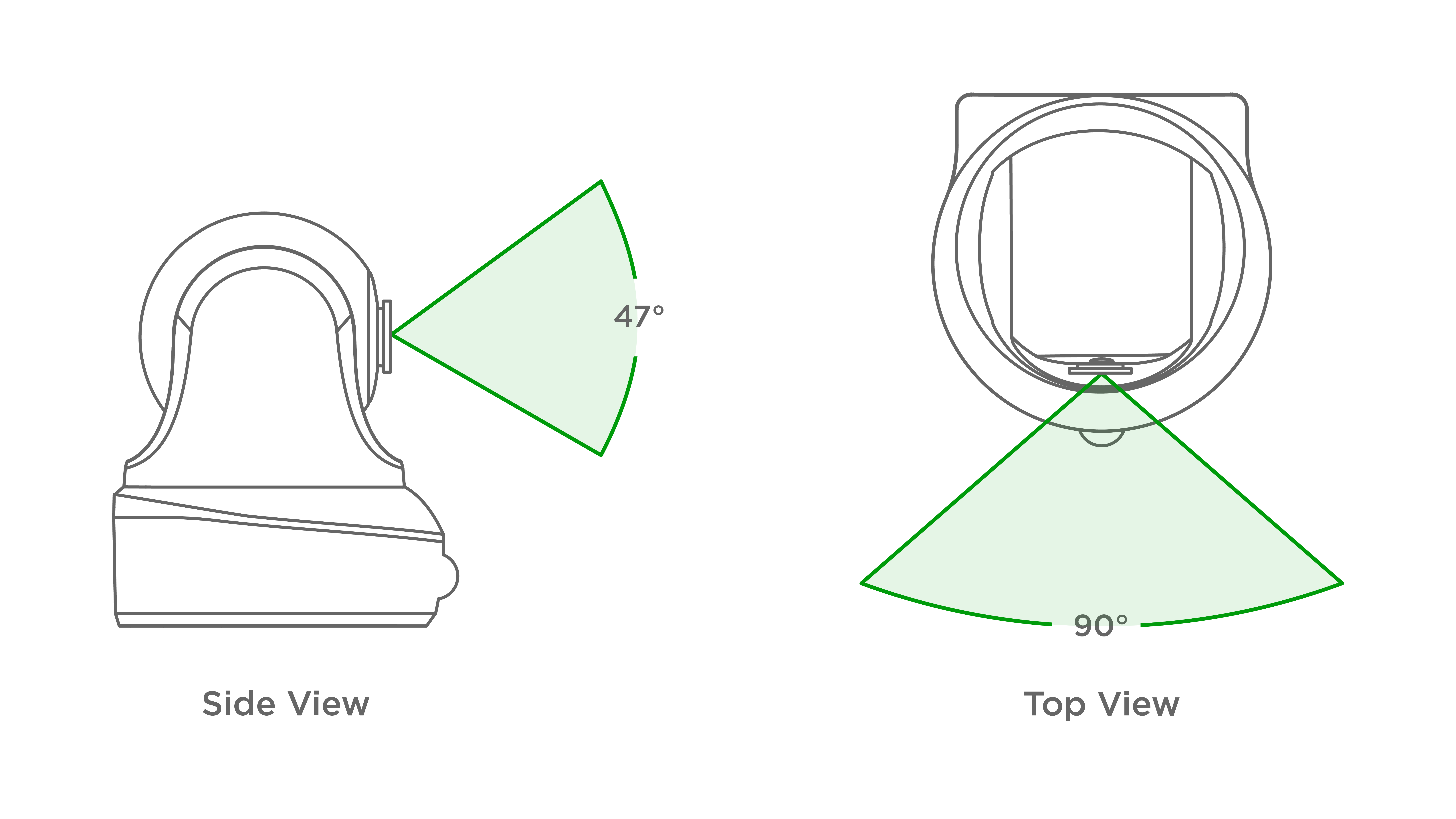 Why I don't receive any notifications when the Camera detects motion?
Most likely, your Camera is in the Disarmed Mode.
How many devices may be activated in a single Location?
The User may activate up to five Wi-Fi Devices (Control Gateways or Cameras) in one Location.