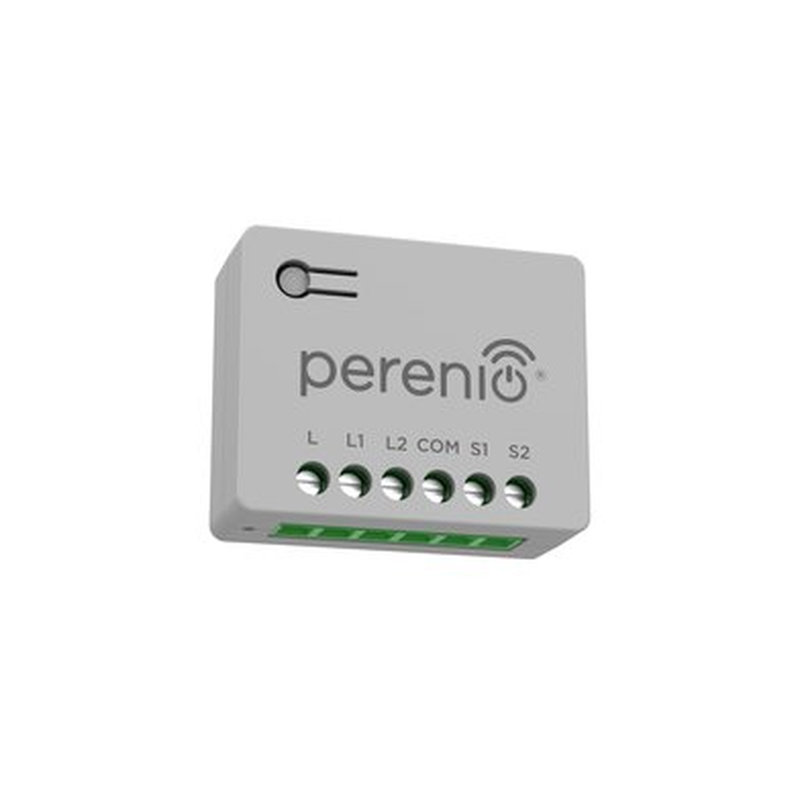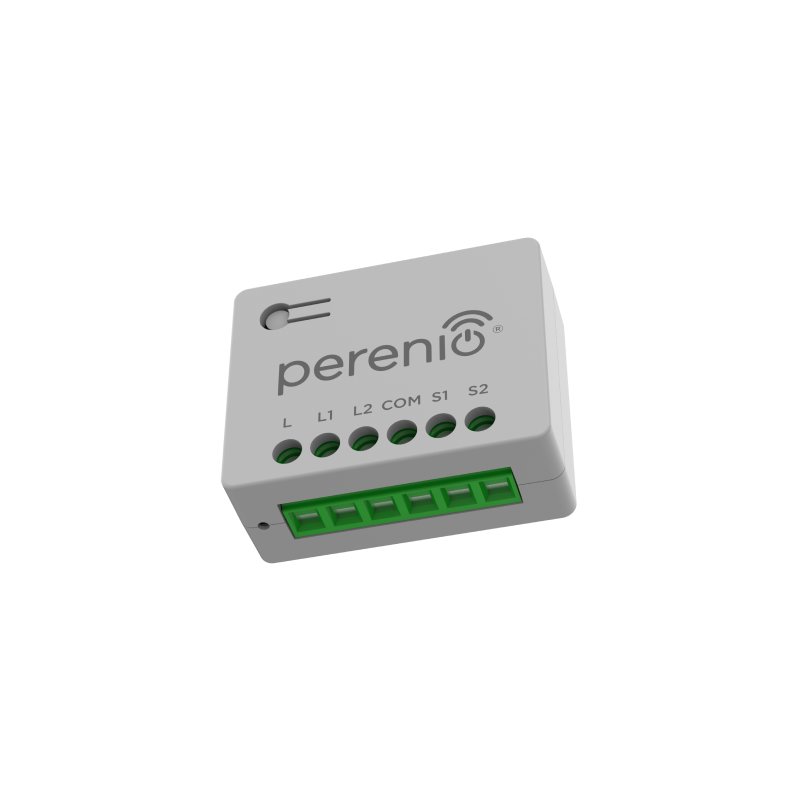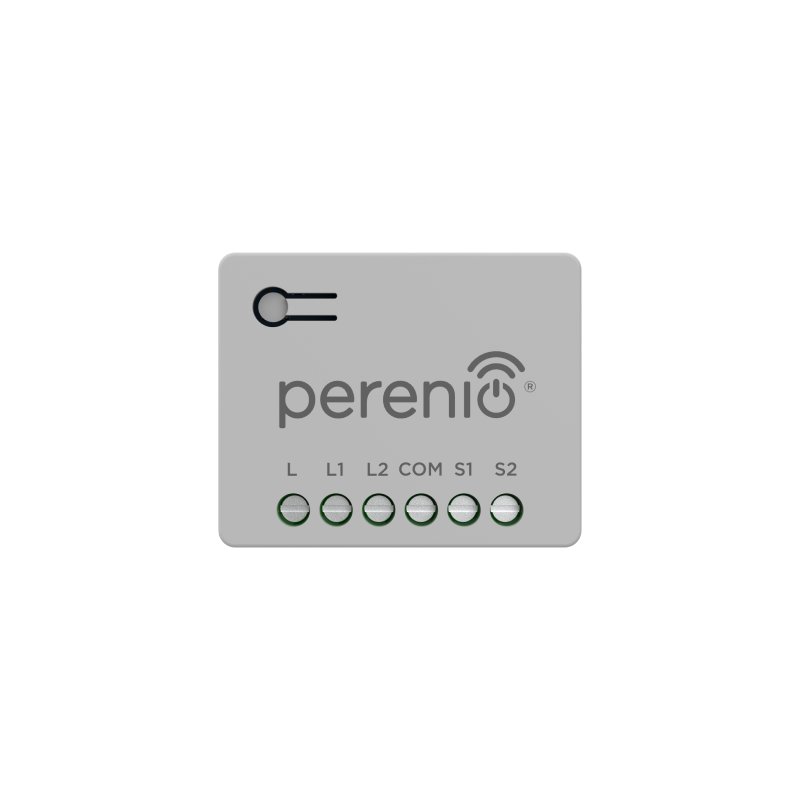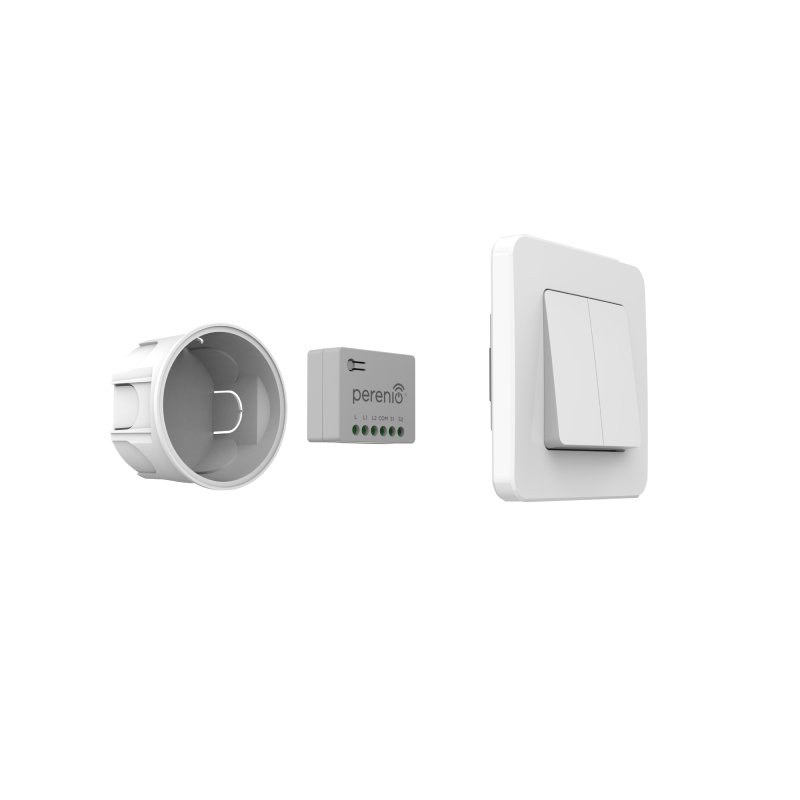 Mini Relay
Power supply via one wire (no neutral required)

Extremely small 43x37x17 mm

Two channels
See all features
Smallest control for your lights!
Enjoy turning your lights on or off from your sofa or Bora Bora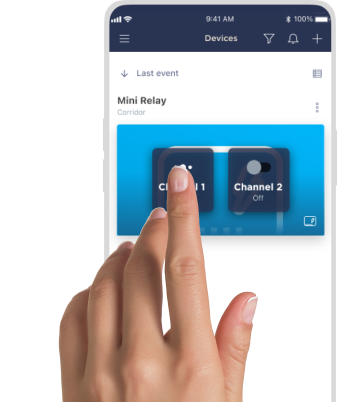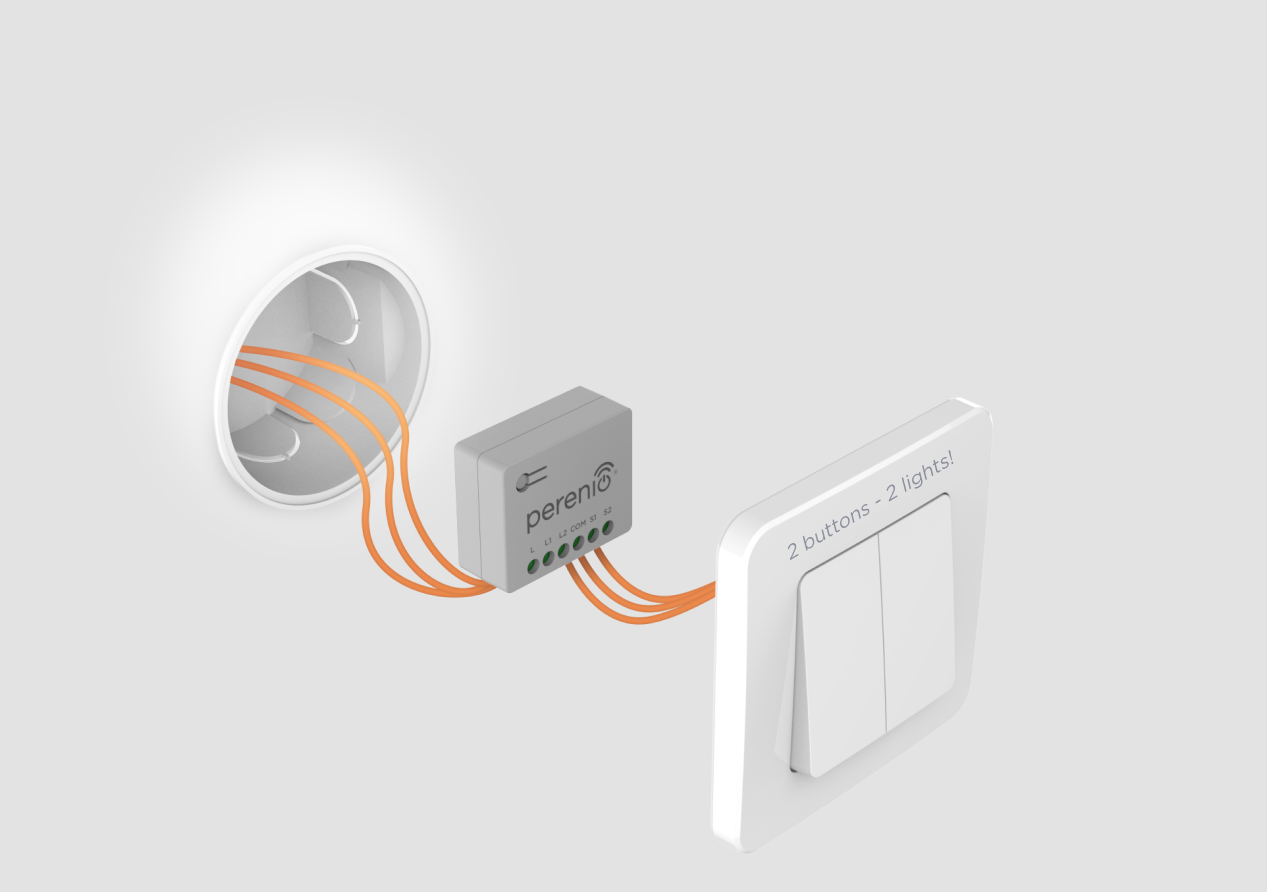 Zigbee 3.0, supported by Zigbee2MQTT
stable connection even on the long distances
No neutral wire required
it works in homes of all ages (bypass is included)
Extremely smallest size 43x37x17mm
easily fits any socket box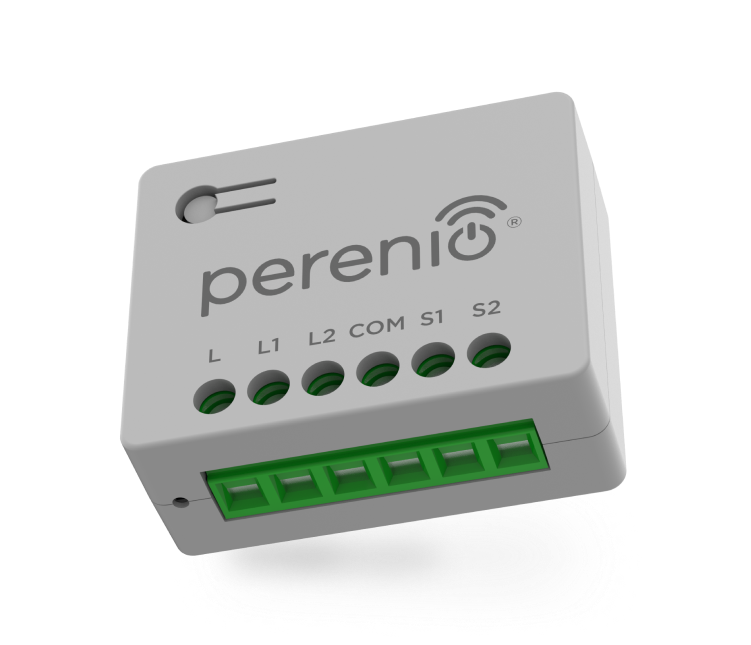 Dual channel
supports 2 button switches
Compatible with voice assistance
Alexa, Siri, Google Assistant
Scheduled timers
Automatically turn on/off your lights at any time of day
Smallest size, easy implantation
Thanks to its tiny dimensions, Mini Relay fits behind almost every electrical socket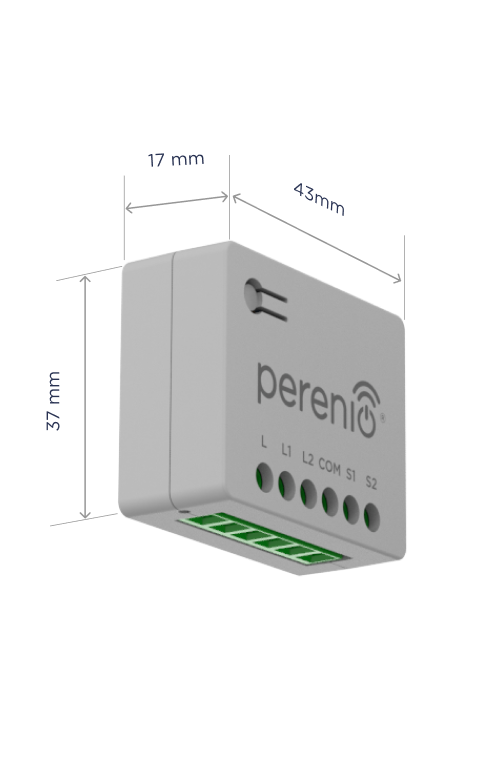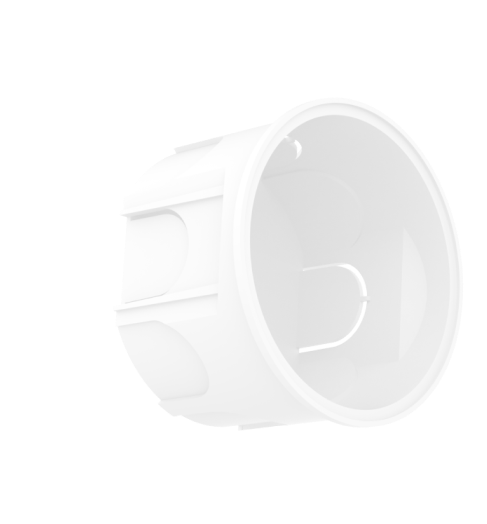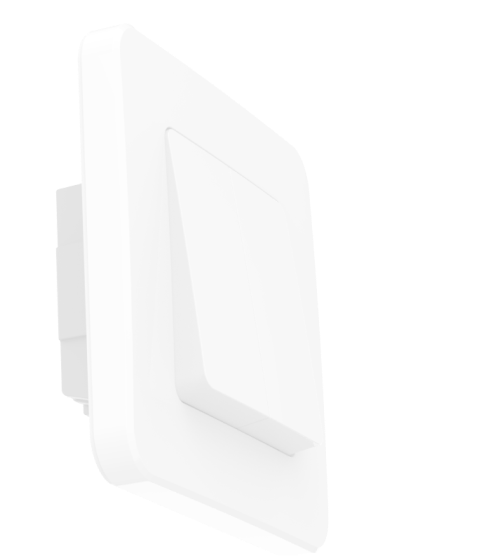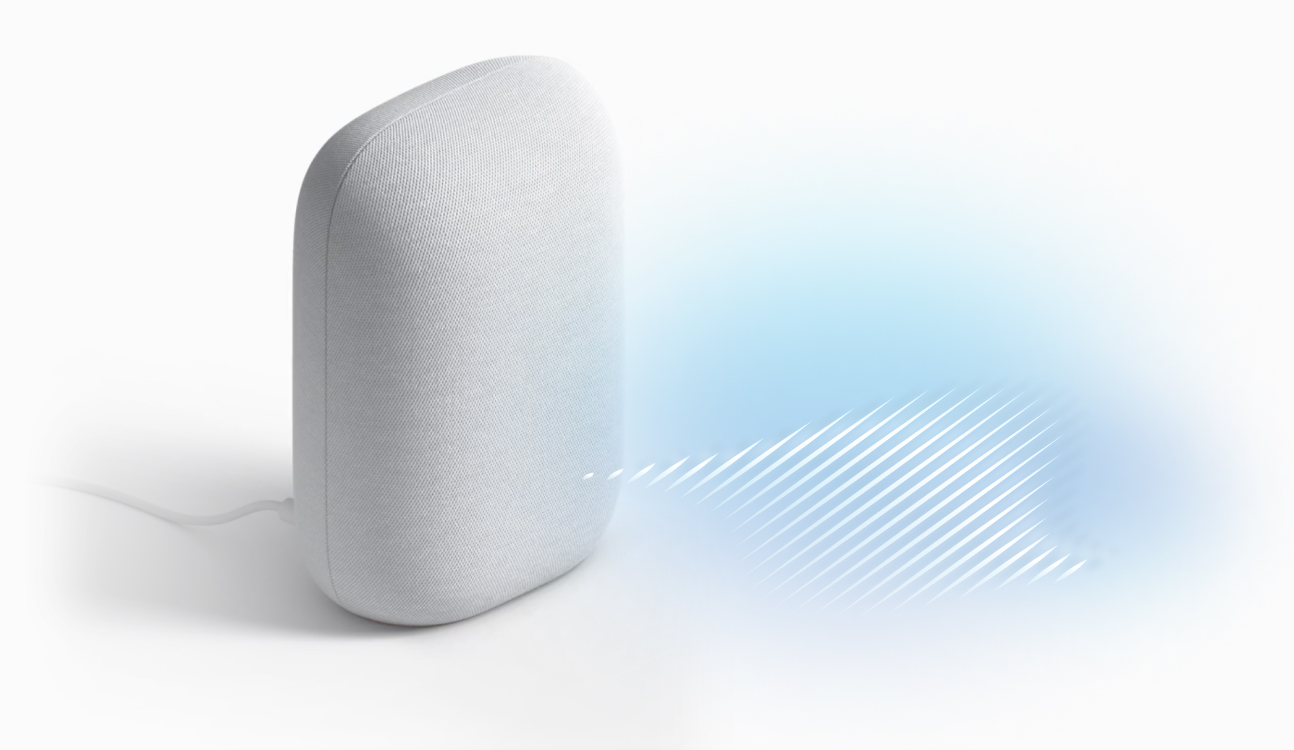 Switch lights ON and OFF by voice
compatible with Alexa, Google Assistant and Alice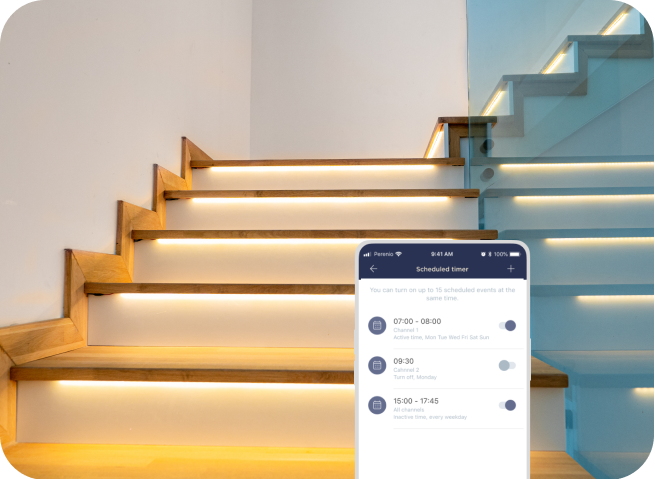 Choose your smart timing options
to set when you switch on or off lights
Timer
Countdown
Custom schedule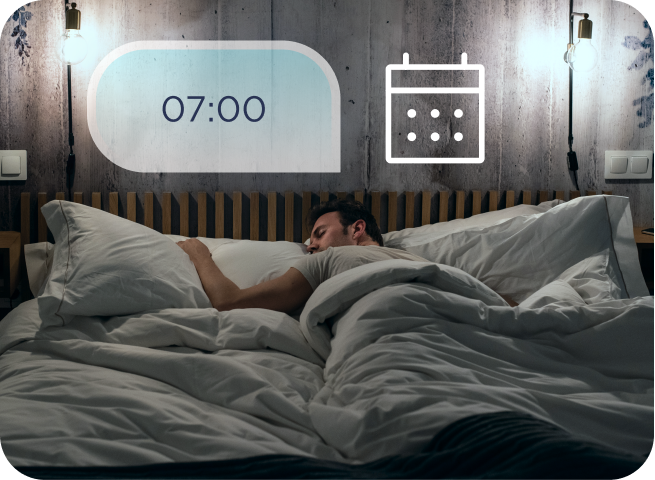 Set the schedule for the lightening
via the app with a Perenio Mini Relay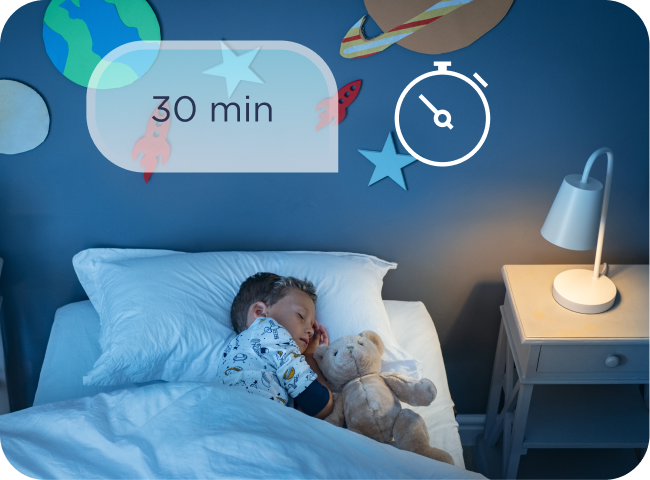 Set the timer to turn off the lights
30 minutes after your child go to sleep
Quick and Easy installation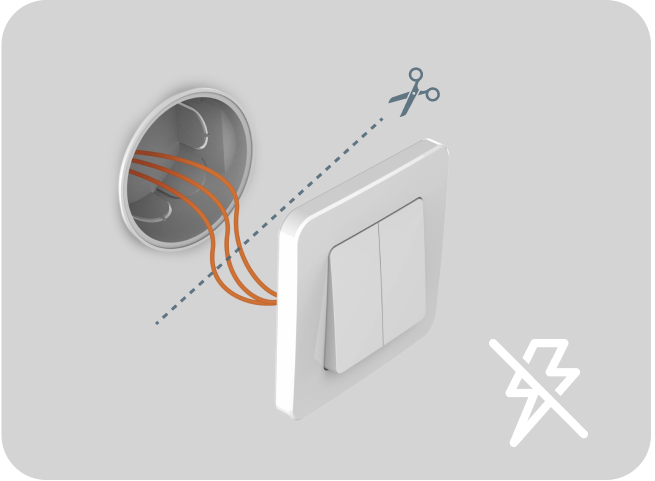 1. Power on the dual Mini Relay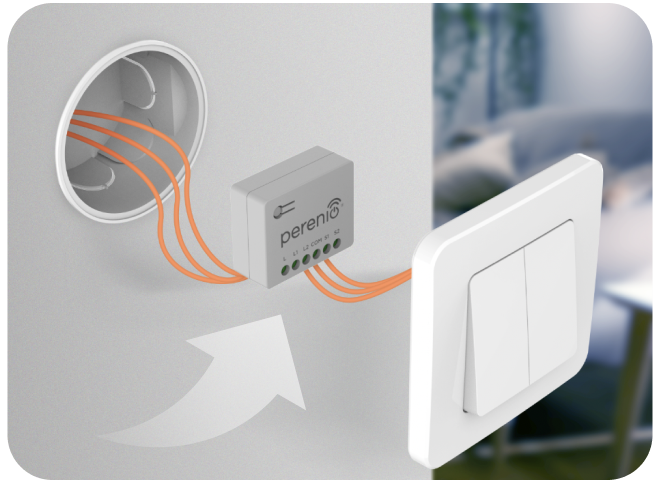 2. Connect the dual Mini Relay to the Control Gateway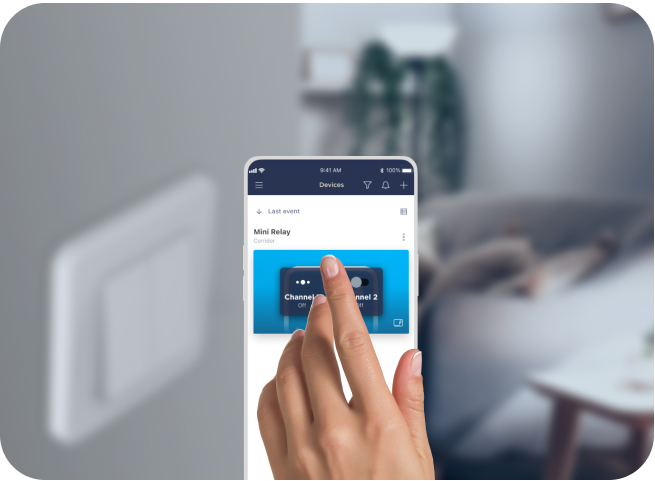 3. Activate device via Perenio Smart App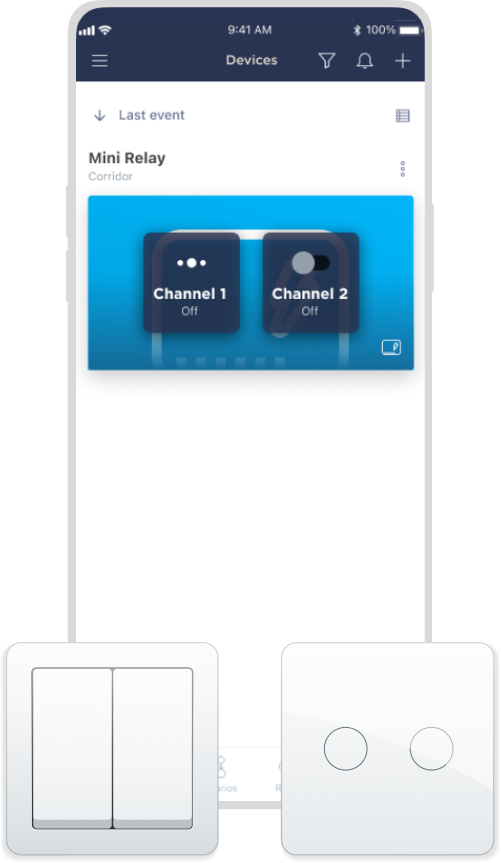 Dual mode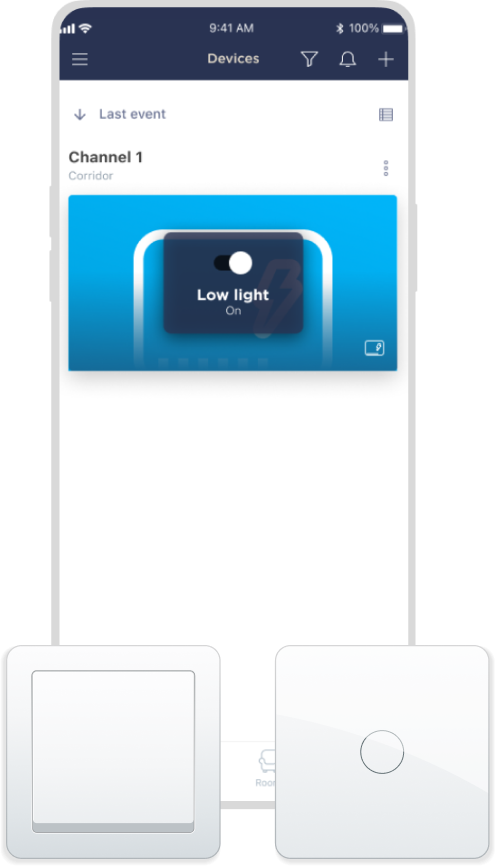 Single button
Wiring Dual Mini Relay to switch
Choose one of the ways to connect Dual Mini relay to the switch
Easily fits any socket box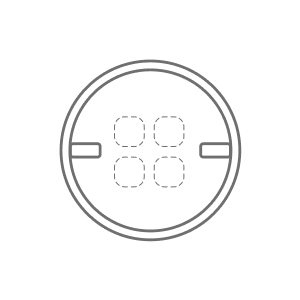 EU type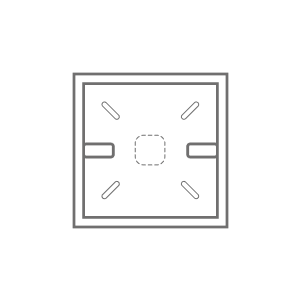 86 type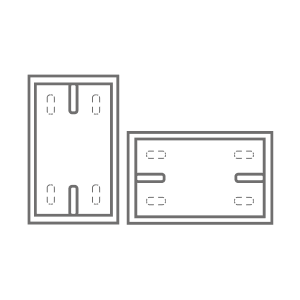 120 type
Perenio Mini Relay. What's in the box?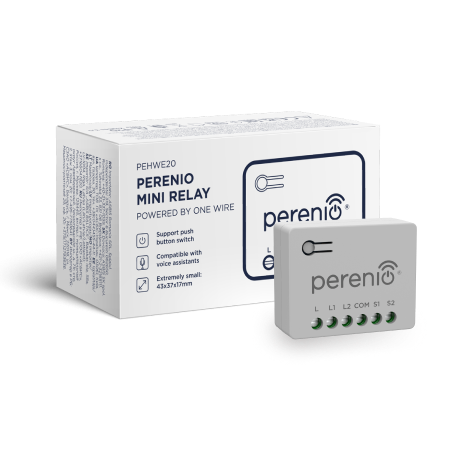 Perenio Mini Relay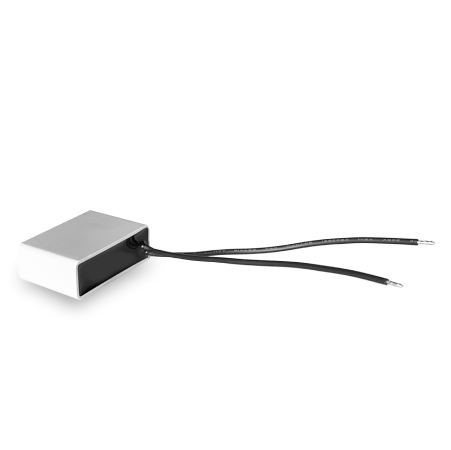 Bypass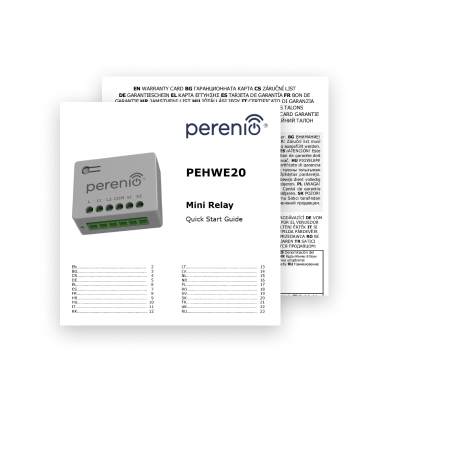 Quick start guide, warranty card
Specifications
Accessory Name
One wire mounting, two -channel, 100-240VAC, 50/60Hz, 1A (2X0.5A), 0.5WMax , support push button switch ,compatible with voice assistants, 43X37X17mm
External Colour
Dark Gray
Warranty Products Returnable
Yes
Warranty Term (month)
12 month(s)
Warranty Validation Criteria
Serial Number
Pack Weight Brutto (kg)
0.66 kg
Pack Weight Netto (kg)
0.4 kg
Box Weight Brutto (kg)
6.4 kg
Retail Packaging Net Weight Carton
0.01 kg
Retail Packaging Net Weight Plastic
0.01 kg
Description
Extremely small
The smallest size allows you to fit the relay in almost any mounting cup. You don't need to strobe the wall additionally to make your lighting smart.
Power supply via one wire (no neutral required)
The relay is connected to the phase break and does not require connection to the zero line. It can be used in buildings with different types of wiring.
Two channels
Supports 2 button switches, so you can control one or two lamps using only one Mini Relay. It is possible to use any types of switches.
Remote and Voice control
You can easily control any lighting in your home remotely both via the mobile app Perenio Smart and voice assistants: Google Assistant, Amazon Alexa. The relay works with Home Assistant.
More benefits
Combine with additional devices to maximize functionality and convenience