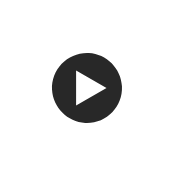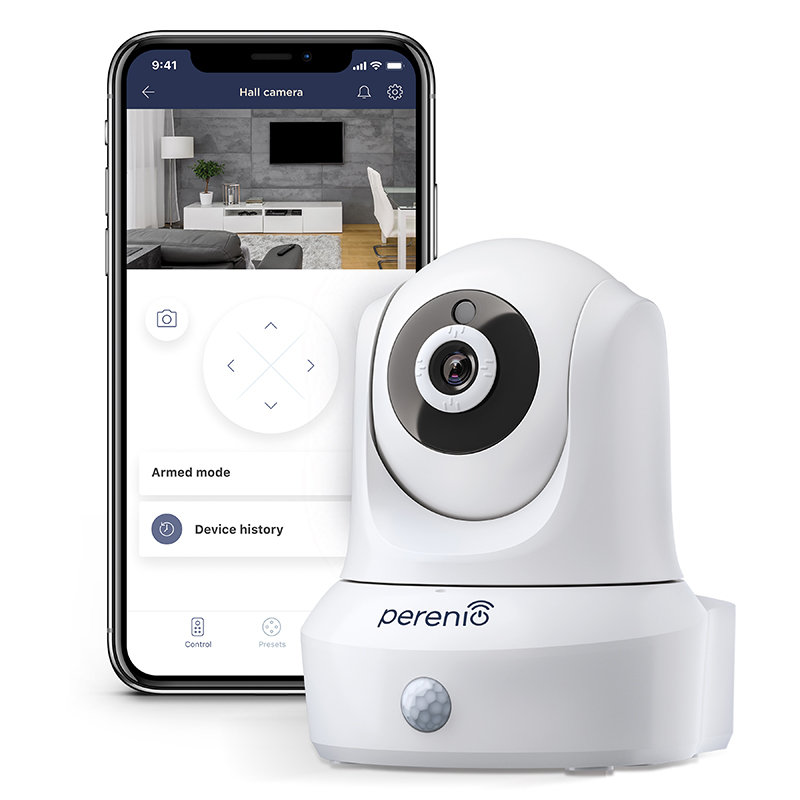 Indoor Motor Camera
Remote control from smartphone

Notification and recording after motion detected

Secure cloud storage
See all features
Installation and Mounting
At the wall

At the ceiling

On horizontal surface
Создавайте идеальные условия для комфортной и безопасной жизни. Защищает от проникновения через окна и двери. Благодаря беспроводной связи датчики могут обезопасить несколько этажей здания.
Read full description
Specifications
Compatibility
Android (5.1 and higher), iOS (12 and higher)
Communication Technology
Wi-Fi (IEEE 802.11b/g/n)
Ethernet (10/100Mbps RJ-45)
Operating Frequency
2.4 GHz
Image Sensor
Type: 1/2.7" CMOS, color Focal Length: 3.6 mmResolution: 2 MP
Horizontal/Vertical Viewing Angle
90°/47°
Pan/Tilt (Remote)
350°/120°
Night Mode
11 IR LEDs, vision of up to 15 m
Peak Wave Length: 850 nm
Video Resolution
Main Stream: 1920х1080 (Full HD) Sub-Streams: 640x480 (VGA); 1280x720 (HD)
Video Frame Rate
30fps (For 74.25Hz)
Video Compression Standard
H.264
Support of SD Cards
Slot for MicroSD (up to 64Gb)
Power
Output: DC5V/2.0A
Power Consumption: 5 W (max)
Certification
CE, EAC, RoHS, UA.TR
Speaker
Built-in (Not active at present time)
Installation
For indoor installation only
On horizontal or vertical surface (mounting holes available)
Operating temperatures
0°C...+55°C
Operating Humidity
20%...85% (non-condensing)
Product Size
90x112x112 mm
Warranty Period
12 month(s)
Warranty Term Notes
12 months - for CIS
24 months - for EU, UK, TR
36 months - for NO, SE
Data Protection
GDPR Compliance
FAQs
Q:
What are the operating modes in the Indoor Motor Camera?
A:
Currently, the following modes of operation are available for the Indoor Fixed Camera:
1. Live video streaming (without recording to the Cloud or the SD Card).
2. Records upon motion detection if in the Armed Mode (30 seconds).
Q:
How to connect an Indoor Motor Camera to the Mobile App?
A:
To activate the Indoor Motor Camera in the Mobile App, the below simple steps shall be followed: - Login to your account or download the Perenio Smart application and register a new User account; - Scan the Camera's QR Code and connect it to your Wi-Fi network; - Wait until the automatic connection to the Remote Server and Camera is completed; - Select the Location for the Camera (Place of installation). For more information, see below or download the manual from our website.
Q:
Can I manage the Indoor Motor Camera using my smartphone?
A:
Yes, the User can rotate the Camera's head from the smartphone, as well as start video recording, take images and set various scenarios.
Q:
Can I watch live video from the Indoor Motor Camera?
A:
Yes, it's enough to login to your account, select the Camera from the list of connected devices and click on the VIDEO Button
Ask Question
Customer feedback:
If you're looking to add a high-maintenance outdoor camera to your home security setup, it could easily fit the bill. Design and usability is perfect! Also it records video and sound to a memory card
Buying that device was a bad idea of my boyfriend. That's how I thought before. Now I definitely recommend this camera! This Full HD WiFi camera records video to a memory card, has motion sensor and sound recording. I can even see my dog home alone :)
Has good sound and picture even when it's dark, very easy to install and nice design.. I am not very good with technics, but I've manage to do it myself following the instructions on my phone.
I wanted this camera to watch my dog while I am at work. Now it cheers me up every single day))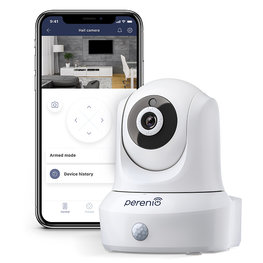 Indoor Motor Camera
54.9 €
In your cart
The most helpful feedback
If you're looking to add a high-maintenance outdoor camera to your home security setup, it could easily fit the bill. Design and usability is perfect! Also it records video and sound to a memory card
More benefits
Combine with additional devices to maximize functionality and convenience