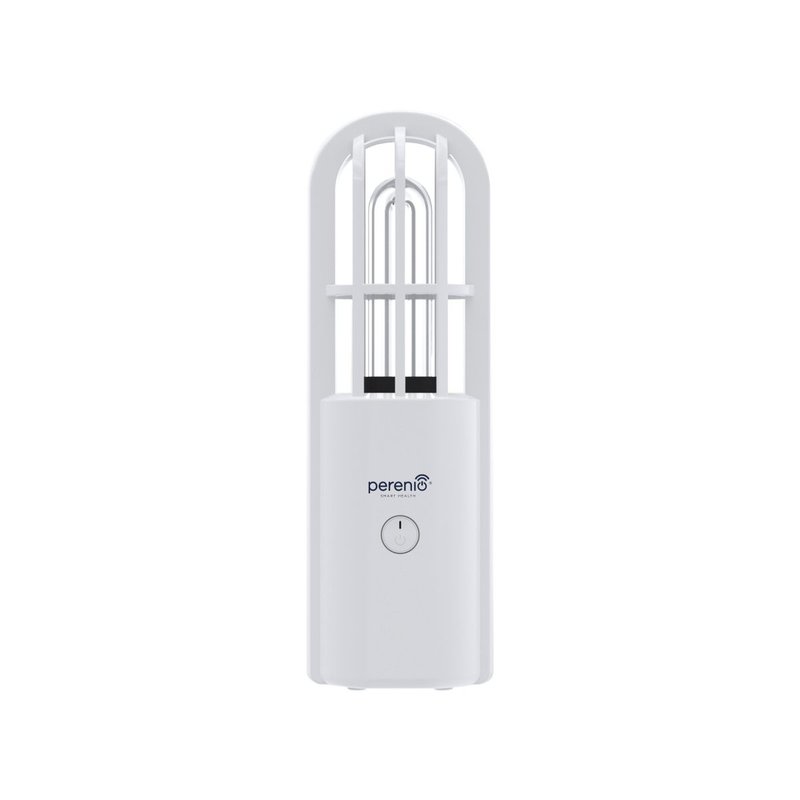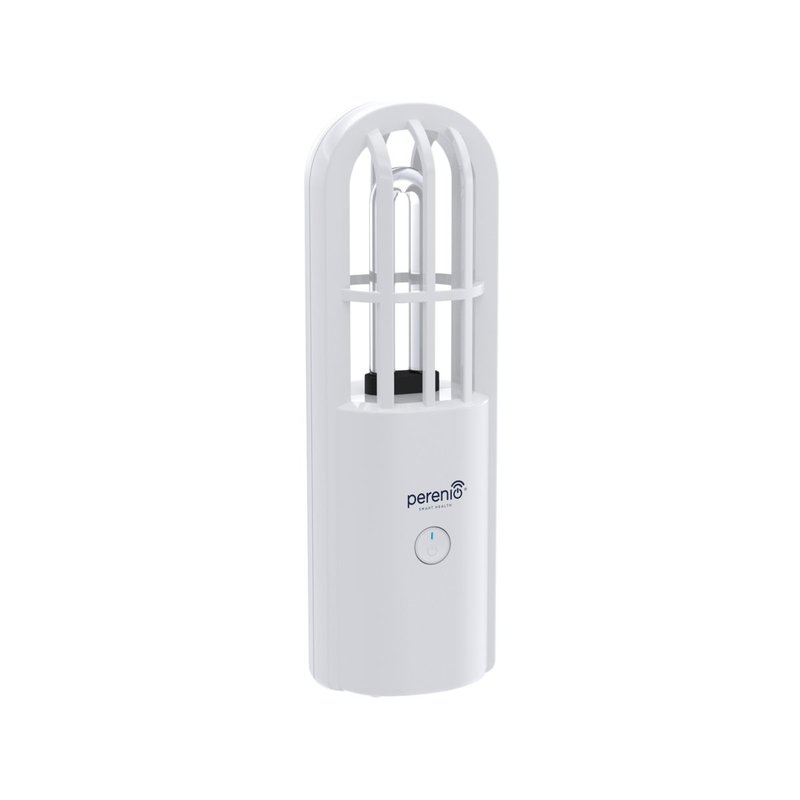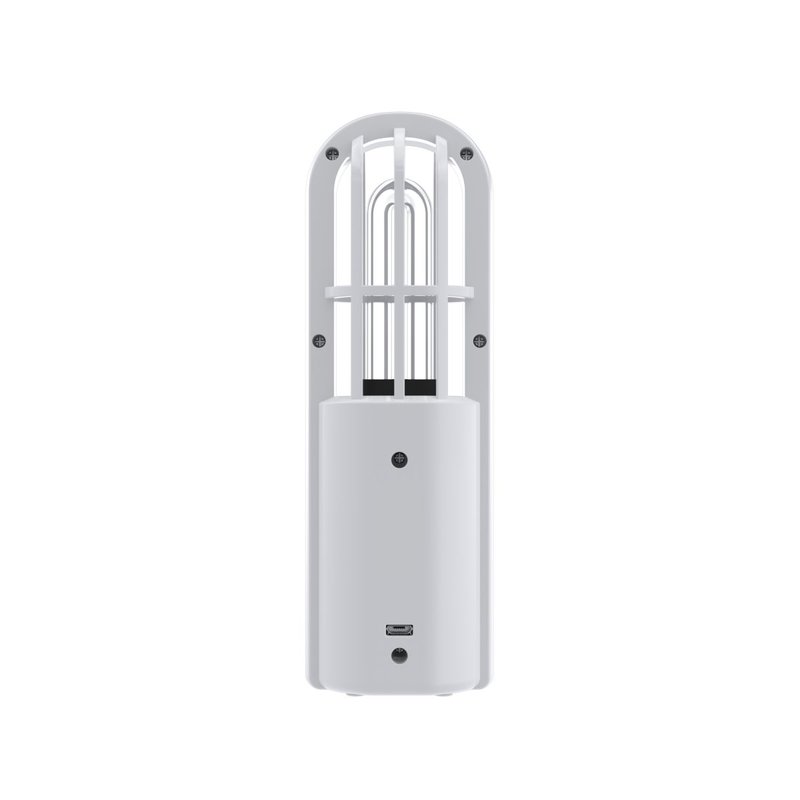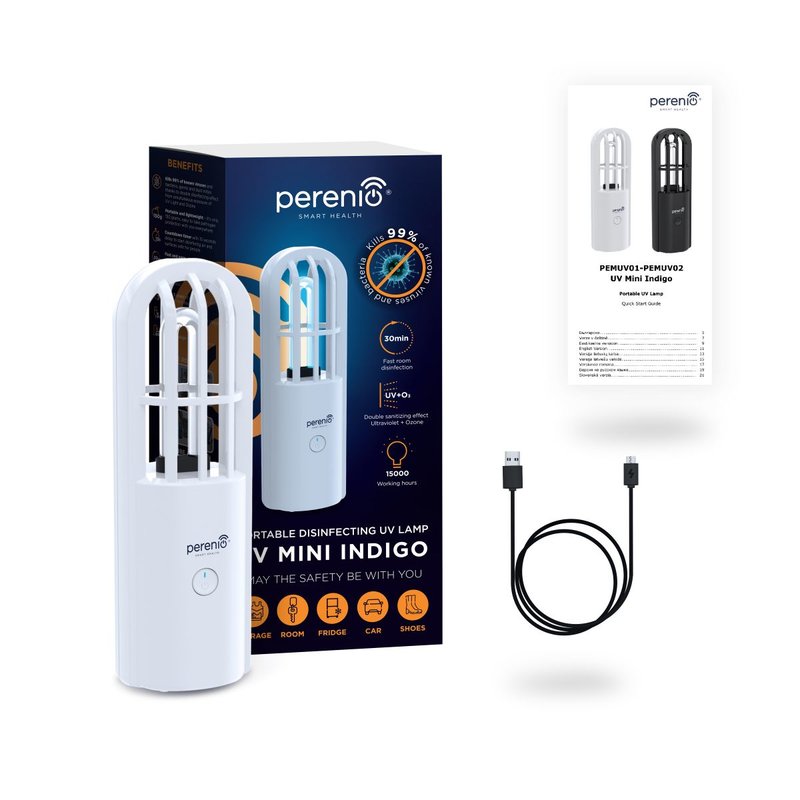 Portable UV Lamp Mini Indigo, white
Disinfects a car or a small room in 30 minutes

Destroys dust mites, viruses and bacteria

Eliminates unpleasant odors
See all features
Installation and Mounting
Создавайте идеальные условия для комфортной и безопасной жизни. Защищает от проникновения через окна и двери. Благодаря беспроводной связи датчики могут обезопасить несколько этажей здания.
Read full description
Specifications
Specifications
5VDC (Input), 3.7V max, 500mA, 50/60Hz, 2.5W (Power), UVC light
Wavelength
187 nm, 253.7 nm
Non-removable battery
Capacity: 2,000mAh, charging time: 4 hours, discharge time: 2 hours
Recommended exposure time
30 minutes (for area of up to 2.5 m2)
60 minutes (for area of up to 5 m2)
90 minutes (for area of up to 7.5 m2)
Chassis Protection Class
IP20
Operating temperatures
0°C...40°C
Operating Humidity
up to 50% (Non-Condensing)
Dimensions (LxWxH)
50 mm x 60 mm x 182 mm
Warranty
2 years (UV tube lifespan: 15,000 hours)
Warranty Term Notes
24 months - for CIS
24 months - for EU, UK, TR
36 months - for NO, SE
Description
Kills viruses and bacteria. Destroys unpleasant odors, dust mites and molds. Kills most part of known viruses and bacteria, dust mites and germs, as well as mold, moth and unpleasant odor in the air
Double protection from UV and Ozone. Double disinfecting effect from simultaneous exposure to ultraviolet and ozone provides air purification from viruses, bacteria, germs and dust
Disinfects small room in 30 min. Turn on the lamp for only 30 minutes a day to effectively clean the room from bacteria and protect your family
15 second start delay. Safe disinfection thanks to a countdown timer with a 15 second start delay so you can leave the premises and carry out a safe disinfection
Operating reserve of the device 15,000 h. More than 3 years of reliable operation of a portable UV lamp with daily use for 30 minutes
Light weight and small size. The weight of the lamp is only 120 grams, which is even less than a bottle of cola or an apple.
FAQs
Q:
Why do I need a portable UV lamp?
A:
Portable UV lamp destroys germs and dust mites in the places where it is installed. Also, the lamp helps to eliminate foreign odors (from mold, dampness, pets), even in hard-to-reach places. In addition, thanks to its compact design, the lamp is suitable for disinfection of small objects (refrigerator, cabinet, car)
Q:
How does the lamp work?
A:
The lamp works on the principle of short-wave ultraviolet radiation.
Radiation with a length of 253.7 nm destroys microorganisms by burning out their
DNA and chromosomes, while radiation with a length of 187 nm generates ozone,
which oxidizes the air, destroying bacteria and odors even in
hard-to-reach places.
Q:
How to turn on the UV lamp?
A:
When turning on the UV lamp for the first time, you need to charge it by connecting it to a power source. After the lamp is fully charged, disconnect it from the mains and press the power button. Disinfection will start in 15 seconds.
Q:
How long does the lamp work?
A:
The UV lamp disinfects the room for 30 minutes, after this time it automatically turns off.
Q:
Can I turn on the lamp remotely?
A:
No, but the lamp has a delayed start function for 15 seconds so that you can safely leave the room before disinfection begins.
Ask Question
More benefits
Combine with additional devices to maximize functionality and convenience